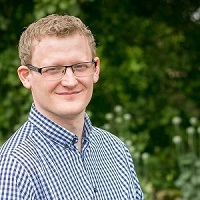 Sam Hogarth
Enabler of quality • Champion of change
📝 Recent Posts
Going back to school, virtually

Why telling testers to stay in their lane harms your team's ability to deliver work

Why we shouldn't be cramming sprints to capacity. We should be focusing on getting stuff done.

In which I ramble about the surprising depth to some old UK gameshows

Focus today on the problems you have today. Focus tomorrow on the problems you may have tomorrow.

Calling time on cramming people into open-plan offices, reorganising our work-life balance and making offices spaces for meaningful inter-personal interactions.

A virtual conference in times of turmoil.
📖 View more
🗓 Speaking Schedule
Dec 10, 2020

Agile Scotland

Sep 4, 2020

BSides Newcastle
🎙 Speaking details